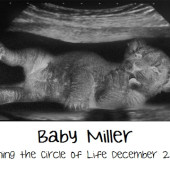 Miller Baby Registry
Arrival Date: Dec 7th, 2018
Update: 11-14-18.
Alexander Eric M. Is due 12-7-18
We loved this site so much we are keeping it open as Alex's Wishlist and Inspiration for Mom and Dad. Feel free to use it for his gifts or inspiration too, thank you!
And thank you all so much for a successful shower we felt beyond blessed and grateful for all the love and generosity shown us. It inspires us to pay that spirit forward when we can. Much Love!
———————————
Update: 11/12/18:
MUST HAVES STILL NEEDED
-Owlet smart sock blue
-baby bouncer/walker rolling
-Diapers sz 2 and up
-winter hats/gloves
-Nursery care kit (grooming and healthcare)
-Sock ons
-Infant laundering products (baby dreft, etc.)
———————
Original Post:
Hello! We aren't particular about our gifts. Please feel free to shop elsewhere if you find something similar or something else you like. This list is inspiration for the type of items still needed. It keeps my wishlist organized too.
We will also happily accept hand-me-downs and thrift so long as the items are in good clean condition.
—————-
Update: May: clothing age ranges in theory.
December- March 0-3 months
April- July 1st 3-6 months
July-Oct 1st 6-9 months
Oct- Dec 9-12 Months
THANK YOU!
View
---
Price
---
Stores
---
Categories