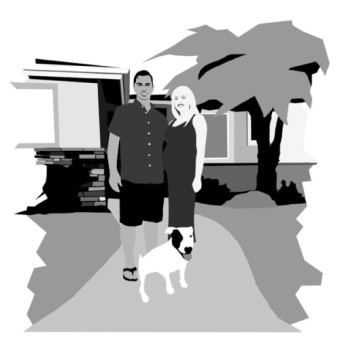 Chelsea and Trevor's Baby Registry
Arrival Date: Oct 6th, 2018
Hi Everyone,
Thank you so much for visiting our baby registry, and for surrounding our family with so much love. We are grateful to be bringing Marlowe into such a loving community. 
The registry below was created from the great suggestions our friends and family have offered, along with quite a bit of research to help ensure the items listed are the right products for our "on the move family," limited space, and our hope that these items will last for baby #2. Many items not listed on this registry we already own, or have found are really not necessary for us. We've also listed some of the items we have already purchased ourselves and marked them as reserved. We have attempted to get most of the items Marlowe will need used, however, there are a number of items that aren't easily available second-hand, or that we feel would be safer to get new, which are listed below.
If you are inclined to purchase a gift, feel free to ship directly to our home or even better - bring it to the shower so we can open with you!
Thank you for helping to make this such a special time in our lives. We can't wait to see you!
Trevor, Chelsea, and Marlowe (and Dottie)
PS - We have been told that you can use Bed Bath and Beyond coupons at any Buy Buy Baby when purchasing in the store 😄
(also, if you wouldn't mind providing gift receipts, it would be so appreciated just in case we receive any duplicate items.)
View
---
Price
---
Stores
---
Categories