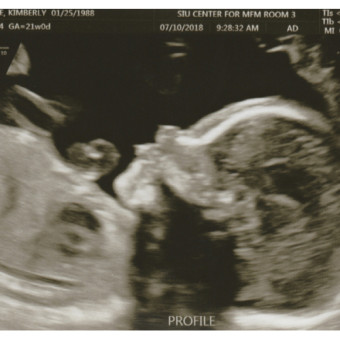 Kim And Ryne's Baby Registry
Arrival Date: Nov 20th, 2018 🎉
Thank you for checking out our registry! We're so excited to share this incredible journey with you!!
(FYI if you find that an item is unavailable or out of stock on Amazon, notify Babylist and they'll email us so we can update that item on the registry. Babylist doesn't tell us who notified them, and they email us right away so we can take swift action!)
A couple of items to note:
We are going to cloth diaper (and cloth wipe). While we have specific cloth diapers and wipes on the registry, we are totally open to other brands and colors (see more on colors below), and even used ones. We think the all-in-one style will work best for us, and the one size style makes the most sense since they'll fit from newborn to potty training.
We've added new items to our Baby List registry, but we are also seeking USED items! We've already started acquiring items from neighbors, friends, family, garage sales, and thrift stores - please feel free to offload your hand-me-downs or pick up some things from second-hand sources! We'll even return items to you if you want them back for your own future children/grandchildren or as memory pieces (but please let us know if you'd like certain things back or we'll assume you don't). We've added an item on the list that you can read which provides more detail.
Most of the items listed are on Amazon, but you're welcome to pick them up anywhere and you can mark the items as 'purchased' so others don't give the same things (one of the cool features of Babylist!).
We are a gender-neutral family. Our baby's sex is male, and while we do intend to use male pronouns and will refer to him as a boy, we want to allow our little one to gender himself instead of us pushing stereotypical "gender norms" on him. We're also avoiding items with gendered and sexualized words like "Little Man" and "Lock up your daughters" and "Handsome like Daddy". We want him to be free to be whomever he chooses or finds himself to be!
Our themes are dinosaurs and giraffes - feel free to find onesie/shirts/pants packs outside this registry, and remember that baby will only be small for a short time (find items all the way up to 18 months)!
Thank you for sharing this joyous milestone with us!! We can't wait to celebrate with you!
View
---
Price
---
Stores
---
Categories