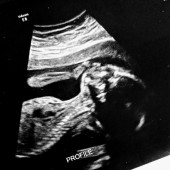 Sweet Little Baby G: Looking for *preloved items!
Arrival Date: Jul 13th, 2018
*We're thrilled for Baby G to arrive! Please know that we'd LOVE it if you are able to provide us with gently used baby items similar to those on our list. Mark them as 'Confirm Your Purchase' if you've found something comparable - no need to be exact.
It'd be so great to bring loved items from your home into ours for these exciting first years. (We think thrift stores and garage sales are also great places!)
View
---
Price
---
Stores
---
Categories