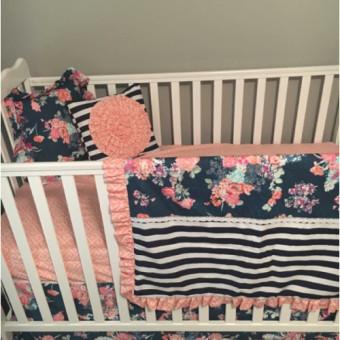 Lucille Dawnn
Arrival Date: Feb 16th, 2018 🎉
Thank you so much for sharing this moment with us! We are beyond excited!
Nursery Needs:
*Storage caddy - It doesn't have to be the exact one, but something similar is needed.
Clothes: We have very little in premi and newborn sizes. That's both clothes and sleep wear.
So go crazy with all the cute clothes! 😉
*We prefer gowns and swaddle sleep sacks for sleeping especially at the beginning.
*Shoes/Socks
*She has no accessories or bows. Not a need but I know they're fun!
Diapering:
*Cloth diapers and inserts from the companies I've listed please.
* The bags to put dirty diapers in while out and about.
* Two of the bags or a lined diaper pail for the dirty cloth diapers
Baby Care:
Lotions
Bath wash
Baby oil
Powder
Butt balm
Bath tub insert/sink cushion
**please toxic free. Young Living is my go to! I completely trust them! ❤️
If there are any of the things from Young Living that you would like to get for us, please contact Jennifer Metcalf at (918) 429 9101. You don't have to call her to order from them, but she can order things at a 24% discount.
Other brands I trust for baby care items: Honest Company, Seventh Generation, and Thrive Market. Thank you so much for understanding.
View
---
Price
---
Stores
---
Categories