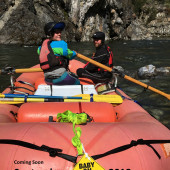 Florentina and Ben's Baby Registry
Arrival Date: Sep 10th, 2018
Hey Lovelies! I've never done a registry but I thought everyone would appreciate some guidance while shopping for this little nugget. I put a lot of time and effort into researching, analyzing, and organizing what we need, and some of what we want.
As you all know, Ben and I are thrifty, and love all things sustainable! Buy nice or buy twice. ... That being said, if you find one of these items used, get it and don't feel bad that it's used because we love upcyling! Likewise, since babies are only babies for such a small amount of time things like prefolds, fitted diapers, and covers are AWESOME USED, same with clothes. We are going to be particular with diapers, which is what we really need. 100% organic cotton diaper prefold's, and fitted's. Clothing on the other hand is preferable 100% cotton or natural fiber other than bamboo, no need for organics. Yet, if you find an outfit and just love it but it's not cotton or natural, get it. We'll use it, we just want most of the onsies and skin close items to be natural fibers.
Finally yes, I'm 'that' mom it's okay, laugh with us. Anyways, please gender neutral. Although, don't fret over the last request. If you find an awesome dress or pink sweater we'd love to see our epicly amazing new human in it, but overall we're going gender neutral, and remember the CLOTH DAIPERS! Haha.
Oh my, one last thing. Don't forget to mark purchased items to prevent duplicate buys.
Thank you for thinking of us and baby Myra!! Have fun shopping.
Love you all.
View
---
Price
---
Stores
---
Categories