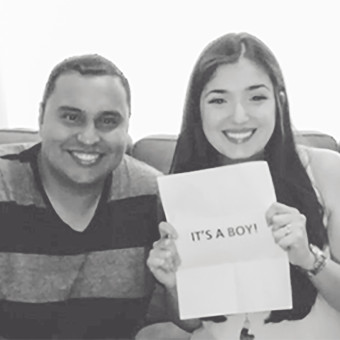 Navas Baby Registry
Arrival Date: Jan 30th, 2019 🎉
Hello! Thanks for stopping by and checking out our registry! We truly appreciate any help we can get as we get ready to welcome our long awaited miracle baby boy. Thank you!
If you would like to read our story, head on over to Instagram or Facebook and look for @hopefulconfessions
-------
Hola! Gracias por visitar nuestro registro! De corazón apreciamos cualquier ayuda que podamos recibir mientras nos preparamos para darle la bienvenida a nuestro nuevo niño y tan esperado milagro. ¡Muchas gracias!
Si deseas leer nuestra historia, buscanos en Instagram o Facebook bajo el nombre @hopefulconfessions
View
---
Price
---
Stores
---
Categories