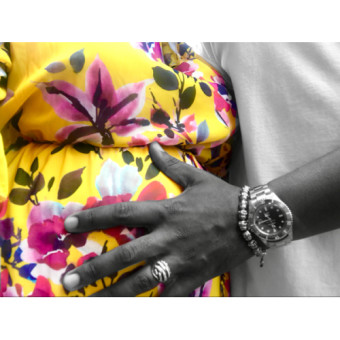 Yana & Zeph's Baby Registry
Arrival Date: Dec 17th, 2018
We are so very excited to welcome our baby girl into this world. We are both still in awe of the miracle in creating life through the love that is between us.
There may be a few things that you'd love to know:
1. Our bundle of joy was conceived naturally but with a ton of patience and prayer
2. Her nursery will be Rose Gold & Gray
3. We have started a list of possible names but likely won't choose the name until we meet her. We would love to add your suggestions to our list!
4. She will be born at Weill Cornell Hospital in Downtown NYC.
5. In addition to our families, our team consists of our amazing OBGYN, Dr. Vanessa Pena and two UK Doulas - Stephanie and Alice.
6. Oh and one more thing! Dad felt the baby move before Mom did! Mom finally felt the first flutter the day before our 9th wedding anniversary! 😊
Zeph and I couldn't be more excited to share our journey with you! Thank you for loving and supporting our union over the years....Here's to the next chapter of blessings!
View
---
Price
---
Stores
---
Categories