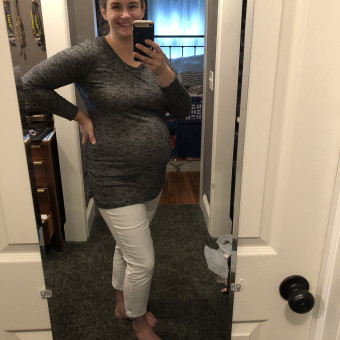 Adiletta's Baby Registry
Arrival Date: Aug 8th, 2018
Update: Little Warren, unlike his momma, is apparently an earlybird! He made his debut Aug. 11 after premature rupture of membranes (aka water breaking) and about 20 hours of labor, with just a little respiratory distress to show for the premature scare. He's a cutie and we can't wait to introduce him to everyone over the coming weeks and months!
Thank you to our wonderful friends and family for considering a baby gift! We are so excited to welcome baby boy into our home this summer and appreciate you being a part of all our lives.
This registry is as much to help ourselves get organized as to provide suggestions for gifting, but please feel free to go "off script" -- we love surprises and personal touches!
We prefer eco-friendly where possible, such as glass bottles, bamboo or organic cotton fabrics and vegetable-based ointments. But eco-friendly also means used, and we genuinely love second-hand items when hygiene or safety is not a concern (reduce, reuse, recycle)!
Much love and many happy baby hugs to come,
Dan & Laura
View
---
Price
---
Stores
---
Categories