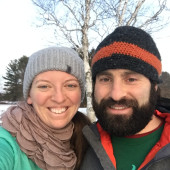 alanaandsteveplus2
Arrival Date: Jul 19th, 2018
Hello dear family and friends. We appreciate you stopping by our registry and considering a thoughtful gift for our 2 little ones on the way. We are so excited, and already grateful just to have you in our lives and on this journey.
Please reach out to my sister Dana with any questions you may have about items on the registry or about the registry itself. If you have a gently used item that matches something on our registry, we welcome the reduce & reuse opportunity!
Again, thanks for stopping by and sharing in our joy.
Love,
Alana & Steve
View
---
Price
---
Stores
---
Categories