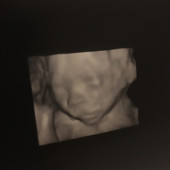 Alexis and Seth's Baby Registry
Arrival Date: Aug 24th, 2018
Thank you so much for considering to get us a baby gift! We are so excited to share this journey with you 😄
You can pick from our list or get something on your own! If you know of a better, more trusted, cheaper brand, we are open to anything! I tried to put what I think we would need on registry. Not sure if I forgot anything. If you think of something feel free to ask. We are just so grateful you are thinking of getting us a gift.
If you do choose to get another brand, please still come back and say you purchased the item it is replacing. Thank you 😄
We have become a little more health conscious over the past year. Therefore, when considering a toy, wipes, anything, if you could please look to see if the ingredients could potentially be harmful to the parents and the baby (BPA, parabens, etc) we would greatly appreciate it. But, are open to anything, just a want 😄
Also, books welcome, we want to encourage reading at a young age!
In addition, if you have any items from when your children were younger, we welcome those as well!!! We love hand-me-downs!.
Thank you so much!
If you are unable to get anything, prayers are greatly appreciated. We are just so happy to celebrate this little bundle of joy the Lord has given us with you. We have been constantly learning the Lord truly will provide every need:)
Praise God for this new adventure !!
View
---
Price
---
Stores
---
Categories