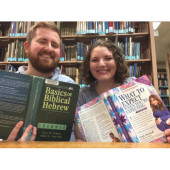 Allison's Baby Registry
Arrival Date: Sep 10th, 2018
Hello loved ones! Thank you for loving us and our baby so much! We have registered for some items that we've heard we will really need and some that we've heard would be nice to have, but anything we receive will be so appreciated!
Please note that we would gladly accept any of these items gently used. So if you have a baby consignment nearby, please check it out before buying it new. The only things we really want to have new are the car seat and stroller. If you do purchase something in a store, please come back and mark the item as "purchased" to avoid duplicates.
Also, to all you seasoned vets, if there is something you think we would really benefit from and it isn't on the list, please do opt to gift that! We are newbies and value your experience! Just please check and make sure it isn't on the "Reserved and Purchased Gifts" list first.
Thanks again for checking out our registry and for loving us! Zach and I are so excited about meeting our baby boy and thank you for helping us prepare.
View
---
Price
---
Stores
---
Categories