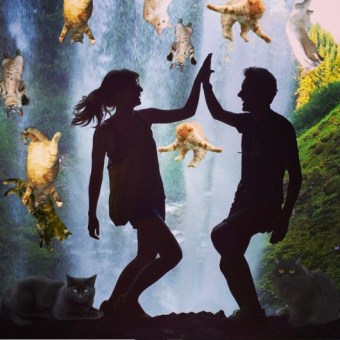 Alta and Jeff's Baby Registry
Arrival Date: Oct 3rd, 2018 🎉
Dear Friends and Family,
We are so excited to welcome a daughter to our family this fall!! We want to say that firstly, your presence in our lives, support and humor are the best gifts imaginable, please do not feel obligated to give us anything!!
We want to note a few things about our registry:
Second hand items are very welcome! As a family that cares deeply about the future of our planet, we have been working to acquire gently used second hand items when possible (also we are into cutting down on plastic toys when possible!), if you have any of these, please reach out to us and we will be thrilled to have them!
Baby's Library: We are creating a special library for our daughter and we would especially love if you would contribute a book (second hand is great!) with a note in it for her. We will have a shelf at the shower for her new library and it means a lot to us to have her your favorite stories in her life.
Lastly, if you are feeling like you wish to give us something but there are not enough "things" on the registry also please know that our sections with items like dog walking and house cleaning while possibly less glamorous seeming, will be extremely valuable to us and we will think of you with deep love when we use them!
Thank you all again, so much love,
Alta, Jeff, and Baby-on-the-way
View
---
Price
---
Stores
---
Categories