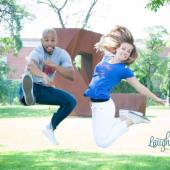 Amber's Baby Registry
Arrival Date: May 17th, 2018
Dear Friends and Family,
Keir and I are beyond excited to be welcoming a sweet baby BOY to our world! We feel so loved and lucky to have such wonderful people in our lives that already love him as we do.
One thing I didn't include on the registry is books. We can't wait to read to our baby boy so, if there is a book that you loved as a child or maybe your children loved we would really enjoy sharing that with him and we'll think of you every time we read it.
Thank you so much!
With Love,
Amber & Keir
PS - HUGE thank you to Krink, Summer, my mom and Amanda for helping me put together this registry because lord knows I would have been LOST without them. xo
View
---
Price
---
Stores
---
Categories