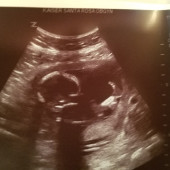 Amy & Bryan's Registry
Arrival Date: Oct 31st, 2018
It's a Boy!! 🤰👶💚💙💛
This website will show other stores that sell the same product at different prices so make sure to check out all the options. We left notes on some of the items in regards to colors, preferences, & other things, so be sure to read those too! 😄 This registry also gives the option to give giftcards or favors; making a homemade meal, babysitting. Babylist has its own store to shop from besides the products we picked as well.
We love the idea of home made gifts like blankets; something that would later on be sentimental!
Although most boy stuff is blue we like other colors too! Like greens, grays, oranges, etc. 💚💙💛
We would appreciate products that are deemed somewhat "natural" not necessarily organic (but that's cool too) but natural and chemical free if possible. Things that baby will be in constant contact with; toys, soaps, detergents, fabrics and lotions etc.
We can take a joke! We have quite the sense of humor so don't hesitate to add some funny into your gifts. Whether it be funny onesies or pacifiers.
SPECIAL REQUEST FROM MOM-TO-BE TO OTHER MOMMIES 💞 Ladies, this is mom's very first and she would love stuff or a gift basket of some kind for helping/recovering with post partum. It would come in handy and appreciated!!
For those who have asked, our mailing address is linked to the list. You will have the option to send the gift to us directly instead of you!
Thank you all so much for your support and love. Feel free to shop else where, make your own gifts or provide things you think are helpful 💙💚💛
View
---
Price
---
Stores
---
Categories