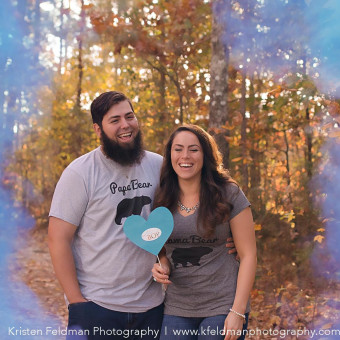 Ash & Zach's Baby Registry
Arrival Date: Feb 15th, 2019 🎉
Hello Family and Friends!
Thank you SO much for being a part of welcoming our 2nd baby boy into the world and for loving him so much already! We could not be more excited to prepare for him! We thank you for all your love, prayers, and gifts and would like to share a few notes regarding Baby Hess:
1. We are CLOTH DIAPERING, we will however be using disposables intermittently for the nanny or bedtimes. Please see some options we have listed for cloth diapers in our registry, feel free to purchase newborn disposables as well (organic and/or natural brands please!)
2. We would like to remain as natural/organic/cruelty free of a home as we can, please purchase organic/natural items for baby when able (e.g. bathing materials, disposable diapers, blankets, clothing, sunscreens, etc.). We have listed several items as such in the registry.
4. Gift cards are ALWAYS appreciated (especially for groceries at Costco or Giant - DE specific, as we will be home making Baby Hess his food or restaurant gift cards for when full time working mama and papa are too tired to cook)
5. Lastly, as speech and language development is incredibly important to us, we again would love all the books Baby Hess can get rather than greeting cards!
Thank you so much for taking time to read about our preferences for Baby Hess #2. We love you all SO much and cannot wait to share our adventure with you!
Love,
The Hess Family
Zach, Ash, Jakoby, Baby, and Puppies 😄
Additionally here are a few items from etsy that we would enjoy for the baby:
https://www.etsy.com/people/ashlie81410/favorites/baby-hess-2
View
---
Price
---
Stores
---
Categories