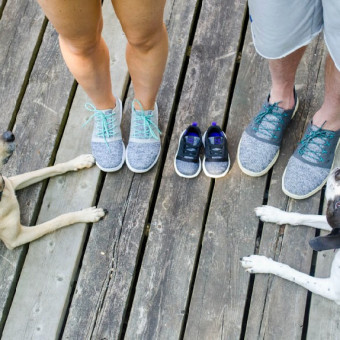 Andrea's Baby Registry
Arrival Date: Dec 5th, 2018 🎉
It seems pretty surreal that we actually have a baby registry!
Greg and I have had a bit of a journey to get here and we are absolutely THRILLED to have little Baby G on the way!! 😄
Hopefully this site is straightforward enough for everyone, but any questions, let me know!! I liked that I could add items from anywhere (Walmart, Amazon, Snugglebugz etc) and have them all be in one place!
** IMPORTANT NOTE ** To avoid duplicates, please click the 'give this gift' button beside the item you're choosing. This will allow you to purchase from the link, or anywhere you like, while other people looking at the registry know that the item has been spoken for!
Also note there are some items listed under 'other registries' from Snugglebugz... just click on it and it will link you to their site!
As well, we've included a section for 'cash' gifts (scroll to the very bottom of the page) because we're big fans of second hand items and hope to buy things like a crib, change table and any other second hand things we may find in good condition! If you'd prefer to contribute some cash, we'd greatly appreciate that as well - either in person, or there's a link right on this site that will redirect to paypal (for those who have it).
Thanks so much for visiting. I can't wait to celebrate with you on September 15th. We're going non traditional --- so bring your party pants and make sure you're hungry!
View
---
Price
---
Stores
---
Categories