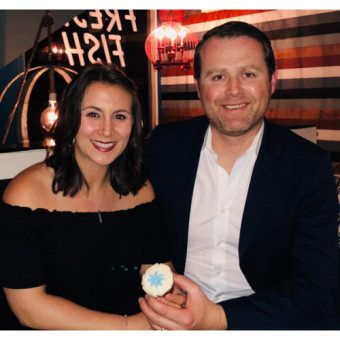 Elyse and Ethan's Baby Registry
Arrival Date: Sep 25th, 2018 🎉
Dear friends and family,
We thought 2017 was a relatively tame year for us (note the intense sarcasm), so we're trying to top it by welcoming Baby J in September 2018! As we embark on this terrifying (we mean thrilling) adventure, we wanted to express our gratitude for having such a great support system in our lives while we figure out what the HECK we are doing.
Below are registries for items we pulled together that we think we'll need for Baby J stolen from many wise couselwomen, however please know that we are grateful for any hand-me-downs, loaners, homemade gifts, favors (who wants the night shift?!), as well as new items.
More than anything, your friendship, guidance, patience, and moral support mean the most to us right now (but seriously, the night shift is still open...). The material items are just an added bonus.
Much love,
Elyse, Ethan & Baby J
View
---
Price
---
Stores
---
Categories