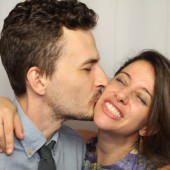 Lee & Siarhei Baby Registry
Arrival Date: Oct 17th, 2018
Hi, and thank you for thinking of us!
We have registered for a few things in local Berlin stores. Each item has our address included there. This site will let you check off the item once purchased. If there is any confusion, feel free to contact Lee.
The Amazon link is for Amazon Germany. You can also cut/paste the link below. That is where the bulk of the things are.
https://tinyurl.com/ya8gs742
[German Amazon is a little...German. You can ask your browser to translate the page, or you can change the language to English. Right next to the sign-in button towards the top of the page on the dark blue bar, there is a world icon and a small DE. You can change that to EN, which will translate most of the things on the page to English!! Again, feel free to contact me if you are having trouble navigating.]
View
---
Price
---
Stores
---
Categories