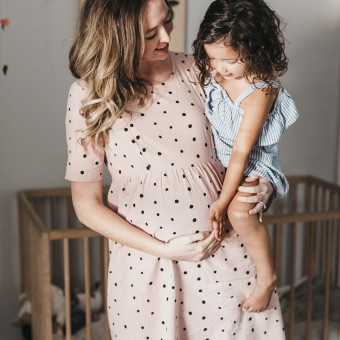 Baby Boy Zamora
Arrival Date: Nov 3rd, 2018 🎉
Thank you so much for desiring to be a part of supporting us welcoming baby brother, Jones, into this world.
You may notice that I have several rainbow items listed in nursery decor + swaddles + etc, and that is because a "rainbow baby" is a baby that is born following a miscarriage or other infant loss, because a rainbow often follows a storm + brings hope along with it. Jones will, Lord willing, be our rainbow baby after two miscarriages last year.
You'll most likely also notice that I put a lot of clothing on the registry and I realize that may seem excessive (I'm fully aware I won't need every piece of it) but one of the things that was hardest for me to wrap my mind around going from "GIRL MOM" to "BOY MOM" was letting go of the ruffles and florals and bows (ESPECIALLY the things I had saved of Juniper's) so putting this registry together and choosing clothing I could actually picture MY BABY BOY (still so, so crazy for me to write!) wearing was one of the best ways for me to wrap my mind around a baby b-o-y coming into our lives. I loved picking out outfits I could picture bringing him home in and sweet precious hats that could make up for the severe lack of baby headbands in our lives (hahaha but REALLY) and even things I could picture him in as a toddler running around like crazy. It was kind of like therapy in a way. You may also notice that I loved some items so much that I added them to the registry multiple times so I could potentially even have some of the same items in multiple sizes so the favorites could grow right along with him 😄
Baby brother's full name is Jones Cedar Zamora -- we'll be doing subtle nods to his middle name with natural wood + cedar trees here and there in his nursery (I love the way scripture speaks of cedars -- Ps 92:12-15 -- plus I grew up on Cedar Lane, so lots of reasons I'm drawn to that name). If it helps for you to know, one of the main focal points of the nursery with be the Gathre Map (in nursery decor) + the main inspiration colors for his room are a sage-y green (kind of a soft, grey-green), a rust/dusty red clay color combined with an otherwise generally neutral/natural color palette.
We did cloth diapers with Juniper (until toddlerdom) and plan to carry that over to Jones as well. However, we would gladly accept/use disposable diapers in most sizes (primarily newborn before the cloth diapers fit so well) as we'd still use those when we are traveling or if I'm behind on laundry. We don't have a particular brand we use for disposable diapers -- I normally buy Target brand but that's just because of habit and because I like having a regular excuse to go to Target haha. Any or all kinds of diapers/wipes works great for me.
Everything on here you can easily order online if you like that option, but if you prefer to shop in store on the left side of the screen you can click on individual stores you have near you (Ikea, H&M, Target, etc) and it will show you all the things from that store that you could pick up in person too. The only place I'd suggest NOT ordering online from is IKEA only because their shipping costs are so high -- that's one where in store pickup would be a much better bang for your buck.
Again, thank you, thank you, thank you for helping us prepare for baby brother. It means so very much to us.
View
---
Price
---
Stores
---
Categories