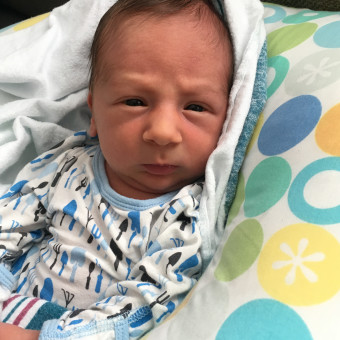 Max (Jonathan Maxwell) Cava Registry
Arrival Date: Nov 16th, 2018 🎉
Max was born on October 26, 2018. Three weeks early but very healthy!
You needn't get us anything at all, but thanks for looking here and thinking of us!
We haven't registered for clothes because we have a lot of hand-me-downs. Of course, you're welcome to buy clothes if you wish. Books for any age are also welcome.
Elizabeth likes buying second hand when possible, so used items are very welcome, too, as are gift cards to a local second hand store like Mom2Mom https://www.facebook.com/Mom2momresale/
We also welcome gifts of food, especially vegetable-focused meals on the lighter side that freeze well.
Our address is: 2519 W. Grace St., Richmond VA 23220
Thanks again for your kindness!
View
---
Price
---
Stores
---
Categories