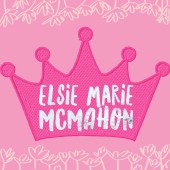 Lacy and Jim's Baby Registry
Arrival Date: Sep 14th, 2018
Welcome friends and family! This is a combined registry where you can find hand picked items by Jim and I from multiple stores (Walmart, Target, Amazon, Etsy, etc). This is a super easy way to shop for items we will need before baby girl arrives in September! Items marked with a ⭐️ (star) are items that we NEED or would really like to have.
Please if you have any questions, message me on Facebook, email at lacyclites95@gmail.com, or by phone @ 814-251-5051. Please feel free to also contact my mother Candee Clites. The McMahon family will be having a small baby shower of their own, as well as my mom will be having a small party for my family and friends 😊. Please, if you attend either baby shower, instead of a card bring a BOOK!
Thank you for your love and support. Baby Elsie will be so loved! 💕
Items listed below are ones that we held onto from having CJ or have already been purchased and will NOT need to be purchased:
-Infant Car Seat***(updated 7/10/18)
-Double Stroller***(updated 7/30/18)
-Diaper Bags***(updated 8/15/2018)
-Crib
-Basinet
-Changing Table
-Wipe Warmer
-Complete Bedding Set
-Crib Mattress
-Walker
-Swing
-Jumperoo
-Baby Gate
-Diaper Genie
-Rocker/Glider
-Boppy Pillows
***Diaper+Wipe Subscription through the Honest Company.
View
---
Price
---
Stores
---
Categories