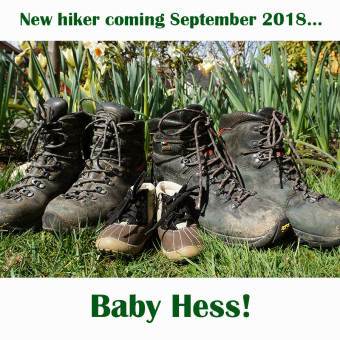 Kiddo Hess 2018
Arrival Date: Sep 14th, 2018 🎉
We are so excited to introduce you to "Kiddo" Hess in September! They* are going to be surrounded by such loving friends and family. To be honest, that is the biggest gift in and of itself. So please don't feel obligated to purchase something for them--your love and support already mean so much.
If you did want to give something, here's a few ideas:
We actually are pretty set with most things for Kiddo, thanks to generous friends/neighbors/co-workers with older kids who passed along some of their used kid gear. We included a few things below that we are still looking for. Gently used is great, unless we specify that it needs to be new for safety reasons. Gender-neutral colors/styles.
We'd love to get Kiddo set up for success, so two really impactful gifts would be either kid books or contributing to the college/future fund. Let's fuel that curiosity!
*A lot of folks have asked: "They? Are you having two?" Nope. Just one heart beat as far as we can tell. 😄 We are just choosing to not reveal the sex ahead of time and so are using "they" as a gender neutral pronoun.
View
---
Price
---
Stores
---
Categories