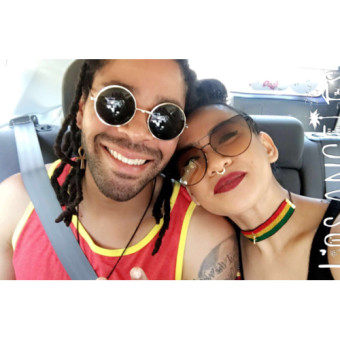 Jamie & Brandon
Arrival Date: Sep 1st, 2019 🎉
Omg, we're going to be parents! Who would have thought doing the bastos (nasty) would take us here 😝
We have know clue what we're doing but we are so blessed to be surrounded by many loved ones to guide us through this.
As some of you know about my food/environmental allergies I've developed going into second trimester and because doctors don't know if Baby will have them as well, Mama Jams has gone Green 🌏 I now shop at Whole Foods and Farmers markets Lol so please excuse my boujee (expensive) picks of baby items as it is not required quite yet.
We live a tiny home living which means we're very limited to storage space. Helping us fund for the baby's products, clothing, and food is much appreciated and helpful!
We are so grateful and we deeply appreciate your love and support! THANK YOU for being apart of our blessing from God.
❤️💛💚 Peace and Blessings ❤️💛💚
View
---
Price
---
Stores
---
Categories