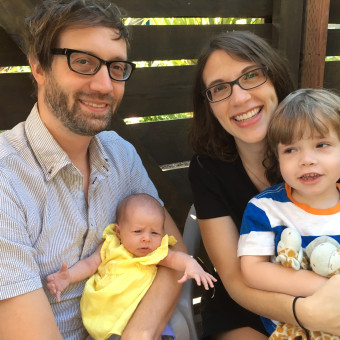 Rosemary's Baby Registry
Arrival Date: Jul 2nd, 2018
Hello family and friends!
We have lots of baby items stored, but are in need of select items, some of which we have listed here.
We are moving to Amherst, MA this fall and the kids are in need of cold-weather clothing and gear that we haven't required until now. We've added some items we think will be particularly useful for our first very cold winter to the registry. NOTE ABOUT SIZING: Baby Jo will be size **6-9 mo** during her first winter months and 18 months during her second winter. Calvin will be 4T-5T. For clothing items below, please see my notes about sizing.
We are also going to need to purchase new car seats for both kiddos this coming year. Your contributions to the cash fund on this list or gift cards to **Target** for this purpose are very much appreciated!
The shipping address currently associated with this registry is Rosemary's father's house in PA.
Thank you for visiting!
View
---
Price
---
Stores
---
Categories