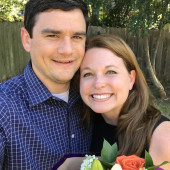 Cake Pop's Baby Registry
Arrival Date: Oct 25th, 2018
Thank You so much for stopping by! Our adventure to find little cake pop has been a long one, but we are so filled with joy to welcome them home soon!
We would love any of these items, but feel free to find them at a store near you! We just love the Amazon and they give helpful reviews!
There aren't any clothes on this list, but we all know everyone loves cute baby clothes. Feel free to pick out your favorite little outfits, socks, tiny (but let's be honest useless, but so cute!) baby shoes, whatever....If you have a favorite kids book, we would love to add that to our collection too!
We are so honored and blessed by whatever you choose!
View
---
Price
---
Stores
---
Categories