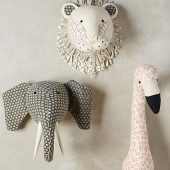 Mia's Baby Registry
Dearest ladies,
When we made our move over the Atlantic last year, we decided to leave essential baby gear behind. Now that baby girl number two is on her way, I am kinda regretting that decision.
So, included in this registry are things that we'd love to receive as hand-me-down/ borrowed items --- Recycle, re-use, reduce is always a brilliant idea when it comes to baby gear thats used for such a short time anyway.
And as you all know, we live in very tight quarters, and are therefore wishing for items that will fit and function in our tiny place.
But remember - Your presence is what's most important here, so please do not feel the need to bring a gift. Your sweet love for Baby Sandmark is what will make her appearance into the world so special !!
Love you all, and can not wait to see you in celebration of this precious little life growing inside me 😄
View
---
Price
---
Stores
---
Categories