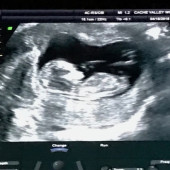 Nano's Baby Registry
Arrival Date: Oct 31st, 2018
Hey! Welcome to Baby Johnson's registry! Thank you for taking the time to look through. It can be hard to think of a good baby gift. This is why we made a registry, so you know exactly what we want and need.
Clothes and shoes will not be on my registry. Instead, here's a list of some stores I love: Old Navy, H&M, Shop Stevie, Babblebear, Lovedbaby, Jamiekaystore, finandvince, Roolee Kids, Humblehilo, Childhoodsclothing.
I'm very simple. Love patterns but not really a huge fan of clothes with sayings. Lover of bows and beanies. Don't feel pressured to buy from these stores but hopefully you'll get a taste of what I like.
THANK YOU!!!
View
---
Price
---
Stores
---
Categories