Baby Richens
Arrival Date April 21, 2019
Thanks so much for visiting our baby registry!
We want to keep things simple and minimalistic - just the basics that we will need for a newborn. If you decide to go with something that is not on our registry, keep in mind we want items that are as natural and organic as possible - no plastic please.
We will be cloth-diapering but we plan to use natural disposable diapers for the first few weeks as we have heard newborns can go through 24 diapers per day! We would love a few packs of disposable newborn diapers from the brands Bambo Nature and Honest Company (you can find links to both of these on our registry).
We do not know our baby's gender yet, and we'd like to keep things gender-neutral for that reason as well as for the ability to pass things on to our next baby!
We are also happy to receive pre-loved muslin swaddles and burp cloths, and cash donations are always a helpful contribution towards the bigger-ticket items like our cloth diaper stash.
We love you and are so grateful to share this exciting part of our life journey with you!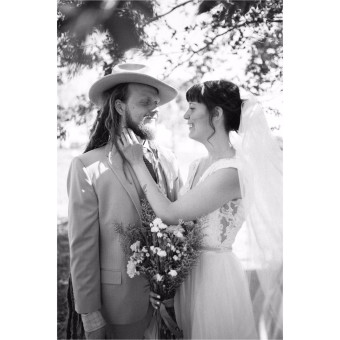 ---
View
---
Price
---
Stores
---
Categories