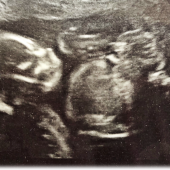 Vanessa's Baby Registry
Arrival Date: Dec 26th, 2018
Thank you for visiting our baby registry. We are overjoyed to welcome our Baby Boy (who we have nicknamed Roo) on or around December 26, 2018 and cannot wait to introduce him to our family and friends. We both know that it truly takes a village to raise a child, and we are so blessed to have your support and love as we embark on this new adventure.
A quick note about gifts:
Please note the group gifts option for larger gifts, which allows contribution towards a gift from multiple individuals.
As of our 20 week ultrasound, Roo is measuring a full two weeks ahead. In other words, he is almost sure to be a very big baby. So, as we would hate for any of your clothing gifts to Roo to go unworn, if you are purchasing clothing for Roo, please keep in mind that he is likely to outgrow infant clothes quite quickly. As such, we would prefer to receive clothing sized for 3-6 months or beyond, except where noted in our registry. (We recognize we will need some infant clothing, but want to limit the amount we receive, given his size.) Please also keep in mind that he will be born in late December, in Colorado, and will need primarily warm clothing during his infancy.
Finally, we would love to create a library for Roo, and books (particularly your favorite children's book) are very much welcome.
View
---
Price
---
Stores
---
Categories