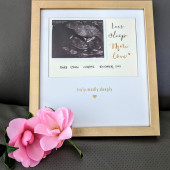 Tiffany's Baby Registry
Arrival Date: Sep 20th, 2018
Tiffany and Ken are so excited to welcome our precious Baby who is coming soon in October 2018. Until the big debut, we don't know Baby's gender so we're calling him/her "Blueberry" for now since that's literally how big s/he was when we saw the first ultrasound!
It takes a village to raise a baby. Thank you for being part of ours! We are extremely grateful and blessed for all the wonderful family and friends in our lives. Please know your joy and celebration are all we really need but thank you if you wish to get a little something for Blueberry.
We have set up a few registries in the links below and included a few items from random stores which do not have registries. These are all listed below.
We cannot wait to show off Blueberry to you very soon!
Love,
Ken, Tiffany and Baby Blueberry Chow
View
---
Price
---
Stores
---
Categories