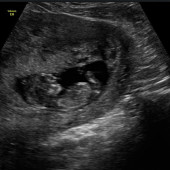 Jessica's Baby Registry
Arrival Date: Mar 12th, 2018
While we have a lot of stuff, we need to update our bassinet(Amelia was still in Kate and Lucky's 12 year old one and I think it has officially worn out!!), need a seat for this baby, a new diaper bag(its big enough for 2 in cloth diapers!) and some other random things we don't have, need replaced or need more.
We would love some new boy clothes, or blankets, but nothing is necessary.
As we are cloth diapering, please use the Nickisdiapers.com list(we have a lot of One Size diapers, but really need Newborn!), and please no Disposable diapers(Huggies wipes are okay as we do use those).
Thank you for anything, even just a nice note/card!
We are excited for our last baby and for him to meet everyone!
View
---
Price
---
Stores
---
Categories