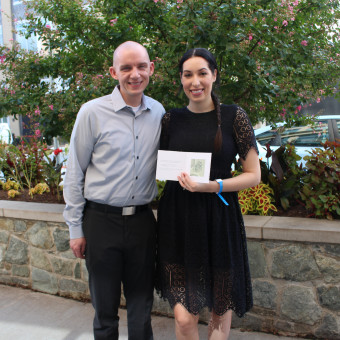 Alexia and Nate's Baby Registry
Arrival Date: May 12th, 2017 🎉
Dearest loved ones,
Thank you for sharing in our joy and excitement! As you all know, this journey has been far from easy for us, and we are so grateful to be at this stage in our lives. What an incredible gift.
So, from the bottom of our hearts (and little Baby Ballantine's too), thank you for your continued support as we embark on this incredible adventure. While your love and support is more than we could ever ask for, we understand that you may want to contribute to the items we plan to purchase for our little one. It is our hope that this list can serve as a guide for the items on Baby's wishlist that are still outstanding (we are also using it as our own running list of what we have and haven't purchased ourselves for baby). Our home has limited storage and we would therefore like to keep with a minimalist theme of only essential items as we prepare for Baby's arrival. In addition, there are certain things that we are electing to purchase (e.g., clothes, swaddles, nursery decor, toys, etc.) once our little one officially reveals his or her sex. We will make sure to keep list this updated in case anyone is interested!
Thank you again for your kindness and generosity, we greatly appreciate your support during this special time in our lives.
With love and gratitude,
Nate, Alexia, and Baby Ballantine
View
---
Price
---
Stores
---
Categories