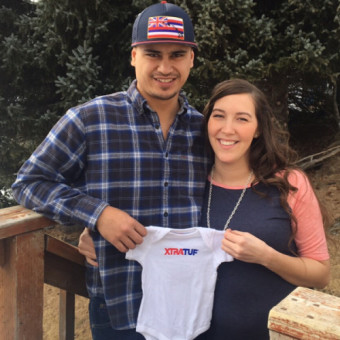 Baby BOY Benedicto's Registry
Arrival Date: Nov 25th, 2018 🎉
Baby #2 is almost here! We a.k.a. Malu is ecstatic to be welcoming a baby BOY! 😉
I am so thankful that I asked for / bought most all of Malora's 'big' baby gear in gender neutral colors so that may be why this list seems SO bare compared to hers.
Like last time, this list just gives ideas of what we are looking for. A few items are duplicated, like the 'activity gym' and teething necklaces just to give a variety of options.
We are thankful for any gift no matter the size or quantity!
Since I have been asked recently, I wanted to let everyone know we have more than enough clothes in sizes newborn to 3-6 months. In fact there may not be enough days to wear all the clothes that we've been given while he's in those sizes. He has some clothes in sizes 6 and 9 months as well. We want to be able to use every gift we are given so I wanted to let our friends and family know what sizes of clothes we already have.
View
---
Price
---
Stores
---
Categories