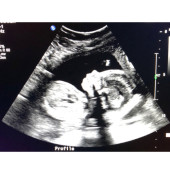 Brittny & Cole's Baby Registry
Arrival Date: Jul 1st, 2018
THANK YOU FOR ANY HELP YOU CAN GIVE, WE ARE SO THANKFUL FOR YOU ALL.
Beluga Baby Carrier, Bouncy Seat and High Chair being main needs on the registry but everything is wanted/needed.
We of course are in need of DIAPERS as well, preferably pampers in sizes 2 and up, also in need of wipes (or gift cards for Walmart to purchase these for ourselves).
Baby clothes are always welcome, BUT please, size 6M and up as we have a lot of the smaller stuff and he won't even really wear clothing as its the summer time (be mindful of seasons when purchasing clothing).
I'm unsure if we will be having a baby shower at this time, but this is what we have left of things we want/need for the baby.
Again, THANK YOU for any help you can give us.
View
---
Price
---
Stores
---
Categories