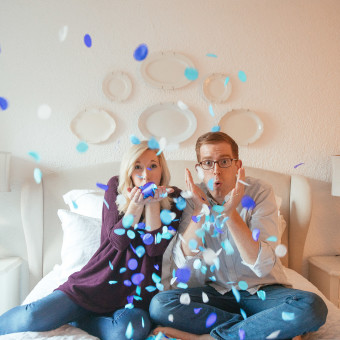 Baby Fine's Registry
Arrival Date: Mar 6th, 2019 🎉
We are overly excited and thankful that the Lord has called us to become parents in 2019! We believe that the parent–child relationship is a reflection of the relationship we have with our Heavenly Father -- which makes this a role we definitely don't take lightly.
Will you please join us in covering this baby boy (and us) in prayer? Specifically:
-for protection as he continues to grow and develop
-against the fears and doubts that are tempting us as we navigate through many new decisions and unknown outcomes
-that someday, he would come to know and love our Lord and Savior, Jesus Christ
Thank you for partnering with us in this season! Your love, encouragement, prayers, and gifts are invaluable to us.
William, Brittany, and Baby Boy Fine!
Address:
PSC 2 Box 15529
APO, AE (Armed Forces Europe) 09012
View
---
Price
---
Stores
---
Categories