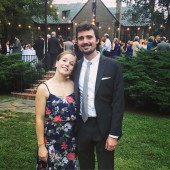 Rebecca and Michael's Baby Registry
Arrival Date: Oct 12th, 2018
Hello, all! We are so beyond grateful to have such a community welcoming Baby Horton in Fall 2018.
It's always astounding how much is required for a new baby, especially when you consider how briefly it is used! To decrease waste and be conscientious consumers, we have secured many baby supplies secondhand. In case you happen to have anything that is on this registry that you are no longer using and are looking to hand off to be loved by another family, please know that we will gratefully accept things that can be safely used secondhand. We would be honored to continue the life of those items that can mean a lot when your littles are little.
We can't wait to meet Baby Horton and have you be a part of their life. Thank you for celebrating with us!
View
---
Price
---
Stores
---
Categories