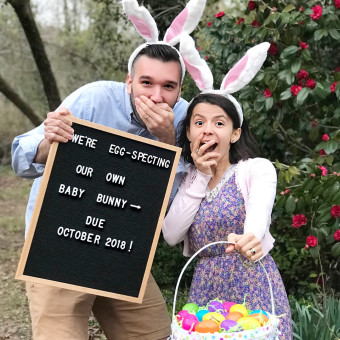 Baby Bunny Irving
Arrival Date: Oct 19th, 2018 🎉
Greg and I are overjoyed to embark on this upcoming wild adventure that is parenthood together!
If you would like to help us welcome our beloved bundle of joy into this world, we have registered for a variety of items!
We tried to cover everything from items that will help serve us as we transition into first time parenting life, as well as items that will help ease our child's transition from womb life to room life !
Thank you for being a part of our life and for visiting our baby registry!
Love the Parents to Be,
Greg and Thressa Irving
(soon to be known as Pai and Mãe)
View
---
Price
---
Stores
---
Categories