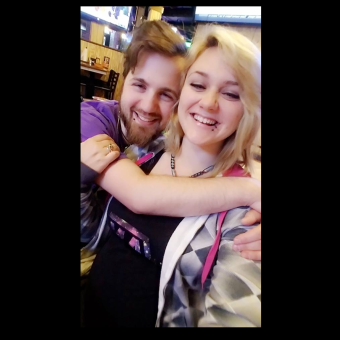 Natalei and Erin's Baby Registry
Arrival Date: Oct 2nd, 2018 🎉
**PLEASE NOTE: If you wish to give us money towards items we still need, please DO NOT use the "Babylist Store Gift Card" - that ONLY applies to very limited items on their store. Instead, please scroll down to "CASH FUNDS" and use the "GIFT CARD FUND - for crib/misc/other items needed." We can use that towards any items we still need at the end - the other is almost unusable to us. THANK YOU SO MUCH! 😄**
Hey! Welcome to Artemis's registry. Our family has already graciously handed down some of the things that she will need and we have received some gifts already! We are so thankful. This list shows things that we could still use as of now - the crib and its bedding, baby socks and the humidifiers are the main things we'd like to have for her before/when she arrives. We are having a celebration on September 2nd hosted by Chelsea McMurray if you'd like to bring anything then! Gifts are appreciated any time if you can't come to a shower! Some things would be great to have even during the pregnancy!
We are hoping to take a minimalistic approach to parenting and have just the essentials - especially ones that are gender-neutral, usable for longer periods of Artemis's life and eco-friendly. 😄 We want to keep toys simple and open-ended to encourage imaginative play and not have too many to overwhelm.
Thanks so much for taking the time to read this and to consider helping us bring little miss Artemis into this world prepared!
View
---
Price
---
Stores
---
Categories