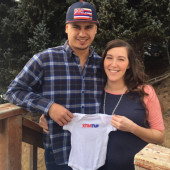 Baby Benedicto's Registry
Arrival Date: Nov 25th, 2018
Baby #2 is almost here! We a.k.a. Malu are ecstatic to be welcoming a baby BOY! ;) I am so thankful that I asked for / bought most all of Malora's 'big' baby gear in gender neutral colors so that may be why this list seems SO bare compared to hers.
Like last time, this list just gives ideas of what we are looking for. A few items are duplicated, like the 'activity gym' just to give a variety of options.
We are thankful for any gift no matter the size or quantity!
View
---
Price
---
Stores
---
Categories