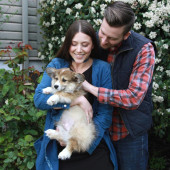 Amy's Baby Registry
Arrival Date: Jan 31st, 2019
Hello Family and Friends,
Thank you so much for your kindness, generosity and support while we transition into parenthood.
Our registry consists of items that are unisex, practical and high quality. We have only added items that we absolutely need for baby Conner and intend on using for all our future Conner children, boys or girls.
We love you!
Dalton + Amy Conner
View
---
Price
---
Stores
---
Categories