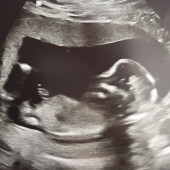 Baby Debmo Registry
Arrival Date: Jul 17th, 2018
Friends and Family! First of all.... HOW EXCITING IS THIS? We are so excited to meet our little guy in July.
Thank you all for the constant texts, calls and sharing in our general excitement. The 3 of us are so lucky to have you!
A bit about baby's likes:
> If you are on the fence, gender neutral is best.
>Sizes all over the place are great! We're told babies grow quick!
>We love consumables. If there is something you want to buy that isn't on the list, make it something baby needs (diapers, food, you get the idea).
>No need for tons of toys. Books will do just fine!
>Baby boy Debmo loves H&M Baby, Old Navy, Moonlit Bundles, Pat Pat, Babble Bear, and Milkmaid Goods.
>Baby boy Debmo would rather see animals and planet print over cars and sports themes. 😄
>Babylist allows you to add things from anywhere online. We are also registered at Target. The link is below. Cloud Island and Burt's Bees are two lines of clothes at Target we love. Lots of fun prints and black and white.
Thank you in advance for stopping by!
View
---
Price
---
Stores
---
Categories