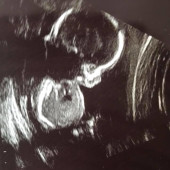 Diana & Matt's Baby Registry
Arrival Date: Sep 11th, 2018
Thank you so much for your generosity! We really appreciate your help preparing for the baby's arrival!
A few tips...
- We welcome hand-me-down, consignment, or handmade gifts! Just click "Give this Gift" and "I've Purchased This" to mark items as purchased without having to shop online. (April Showers in West Warwick, RI was recommended as a great consignment shop.)
- If purchasing new items online, click "Give this Gift" then "Reserve & Checkout" then click "Change Store" to choose the lowest available price.
We have already received a ton of hand-me-downs (including lots of neutral clothes) thanks to my awesome friends and family. Also, once things are reserved or purchased from the registry, they disappear from the list. So if you don't see it here we probably already have it! 😄
View
---
Price
---
Stores
---
Categories