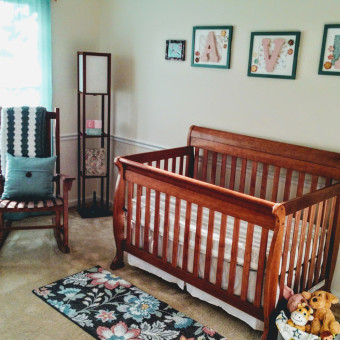 Alexandra & Jacob's Baby Registry
Arrival Date: Nov 11th, 2018
We are on the move! Please make sure to send any gifts to our new address in Stafford, Virginia. We are truly excited to meet our baby girl and can't wait until November. We sincerely appreciate all of your kind thoughts and gifts!
Baby Update: As of July 10th she started moving a bunch and hasn't stopped since! She seems to be getting ready for karate in there!
Baby Update: August has been a busy month with the start of school for me and Ava continuing to grow and move up a storm!
Baby Update: Ava has grown so much this month, she is constantly kicking my ribs and gets the hiccups almost every day.
Baby Update: Its October and we had an ultrasound which showed a head full of hair! Baby girl is currently 5 pounds and healthy.
View
---
Price
---
Stores
---
Categories