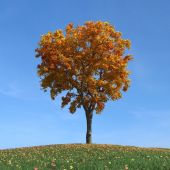 ELM's Baby Registry
Arrival Date: Aug 15th, 2018
Dearest Friends and Family,
We are so excited to be celebrating the coming of baby ELM with all of you! If you are here, it means you're considering buying us and our baby a gift, and for that we are so appreciative! We realize this letter may seem like a lot to digest, but we just hope it helps guide anyone who's not sure what to get us as we have very specific preferences! Since we are trying to keep clutter in our home to a minimum, we'd prefer to receive gifts from our registry first. Given that there's not that much on there, if you find that there's nothing left by the time you get to it, we have also added some guidelines below that may help and ensure your thoughtful gift will be put to good use! Thank you again and much love to everyone who is supporting us through this journey.
1) If you do not live near us, you may ship the gifts using the address in the registry.
2) We don't expect anyone to spend a fortune on us, so group gifts are totally ok! So is combining smaller gifts into a bigger gift if you feel like a certain item on the registry is not "enough" (though it is, we promise!)
3) If you're like us and tend to prefer to provide a monetary or "envelope" gift, cash/check would be strongly preferred over gift cards (reasons: they are surprisingly hard to use, easy to forget about, or may be for a store we don't frequent). An Amazon gift card may be the only exception to this because we do use Amazon quite a lot!
5) Mother Nature and our own health are both highly revered in this household, so we appreciate items that are environmentally friendly, non-toxic, and kind to animals.
6) Though we have not selected any toys or books for the registry, it does not mean they aren't welcome! We just ask that they are non-toxic, organic (when applicable), and free of plastic. Please no toys that are made in China. 😄
7) For clothing, we prefer organic. If you're not sure where to find some, here are some examples of clothing lines that carry organic items: L'ovedbaby, Under the Nile, Burt's Bees Baby, Naturebaby, Colored Organics, Parade Baby Organics, Sweet Peanut, Finn + Emma, Hanna Anderson, Nui Organics, Little Green Radicals, Kate Quinn Organics, Pact Organics
The beauty of using this babylist registry is that the gifter can purchase the item anywhere and not just at the websites listed (e.g. you can look for better bargains!). Just make sure you mark the item as bought as soon as you get it so no one else tries to buy the same thing.
Thank you, thank you, thank you, and love to all!
Roya, Patrick, and Baby ELM
View
---
Price
---
Stores
---
Categories