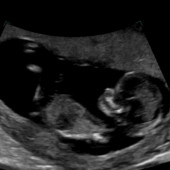 Finnley Snyder's Baby Registry
Arrival Date: Aug 2nd, 2018
Friends and family, let's celebrate Finnley Robert Snyder's pending arrival! He's due August 2nd but by June 2nd, he'll be almost 31 weeks baked! Y'all know this, but Finn will be our first baby so we pretty much need everything for him. We've put a TON of thought into what we need/want, while trying to be smart so we're as prepared as we can be as Finn grows and as our family grows over time. You'll see there are a lot of basics, gender-neutrals, convertible gear, and a variety of sizes for all clothes and diapers. BabyList is an awesome registry because it combines our other registries (Target, Babies"R"Us) with the products we've seen on other websites (Amazon, Walmart, Joss and Main, Baby Earth) into one list. We've loved the convenience of having everything from everywhere in one place, and we hope you find it convenient too! You can search through the list by price, store, or category and even see what other people have purchased for us so far. And you don't have to order online - If going out shopping is more your thing, just mark the gift off as bought on BabyList whenever you buy something in stores (you can mark it by clicking "Give This Gift" next to the product and selecting "I've purchased this"). Thank you so much for your kindness and generosity, and we're so excited to see you at Finn's baby shower!
‼️PLEASE NOTE: PLEASE KEEP IN MIND AS YOU PLAN ANY SHOPPING THE NEWS OF Babies"R"Us AND Toys"R"Us STORES CLOSING IN COMING WEEKS.
🛑 Big ticket stuff is under "From Family" (not that family is expected to purchase all that, of course - but those are the big things/some things family has said they're planning to purchase).
⭐️BABY SHOWER: Saturday, June 2nd
View
---
Price
---
Stores
---
Categories