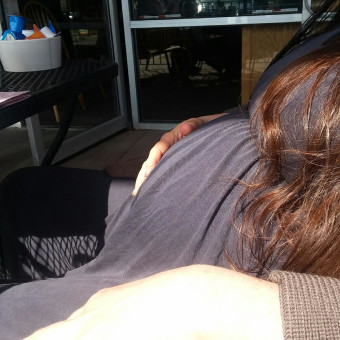 Erin's Baby Registry
Arrival Date: Aug 3rd, 2018
Thank you for celebrating with me. Of course there is no need for a gift, your well wishes are more than enough. If you would like to get a gift for the little pumpkin, this is the spot.
Re-gifting, hand me overs, or doing a "half to future" philosophy as a gift into her college savings is great too. Your fav music/cd, baby book or item you found to be a treasure. Buy Buy Baby usually has 20% off coupons out (snip snap app/BedBathBeyond/mailers).
Just a heads up that I am not into clothes with sayings/wording/phrases or too much girly girly/frilly/pink or plastics though that one is not completely avoidable.
Eco, organic, toxic free/flame retardant etc., made of wood or more natural materials, earthy in colors, experiences...all of that is ideal.
Thank you for being with me on this adventure and I appreciate your love, prayers and support. It means the world to me and the little one on the way.
View
---
Price
---
Stores
---
Categories