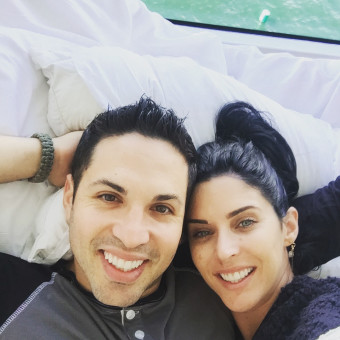 Giselle & Camilo's Baby Registry
Arrival Date: Aug 11th, 2017 🎉
It's a boy!👶🏻💙👣
Duke Richard Fernandez-Salvador coming soon!
**Please ship all big and/or bulky items to the parents' home address in Hawaii**
94-776 Lumiauau St. #3
Waipahu, HI 96797
How do I choose and buy a gift?
First, click on the green "Give This Gift" button next to the item or items you'd like to buy. You'll then be prompted to enter your name and email address to reserve your gift from the list. This is the most important step as it removes the gift from the list so they don't get duplicates.
You are now ready to follow through and buy your items! We'll give you links to a retailer or two that carries your gifts but where you buy the gift is totally up to you-- including in-store!
Once you complete your purchase, head back to your Reserved Gifts. The last step is to mark this item as purchased. Since gifts can be purchased from any retailer, we provide you with a place to include the name of the retailer and the order number. Including this information makes any necessary exchanges much, much easier on the new parents.
If you have any questions, contact our Happiness Heroes and we'll be happy to help.
View
---
Price
---
Stores
---
Categories