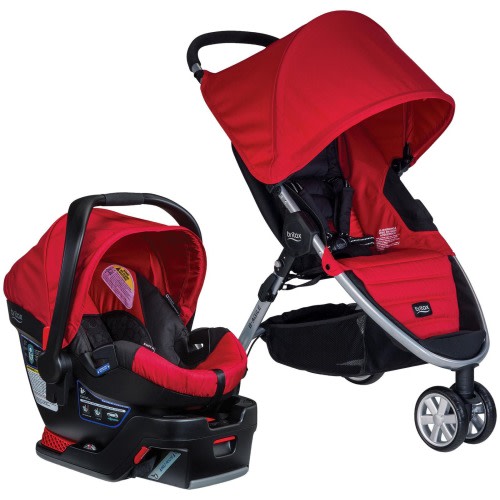 Britax Britax B-Agile 3/B-Safe 35 Travel System
$399.00
Availability: Out of Stock
User Reviews (10)
It's sturdy and easy to push and looks great.
I don't know what I would do without it. When he falls asleep on the way to somewhere you just pop him out of the car and keep on going.
It is easy to use (easy to maneuver, easy to close and lightweight) but I wish it had adjustable handles. Im 5' 7" and have to hunch a bit to use it.
Safe, easy to use/move, travel system very helpful especially for sleeping newborn.
Britax seats use less toxic flame retardants/chemicals. It is heavy, so maneuvering with one hand is not the easiest.
When the baby falls asleep in the car, it's easy to remove the car seat and put right into the stroller. The stroller is nice because now she is big enough to sit in it all on her own. It's nice to have something that grows with the baby.
The stroller was a rough ride on sidewalks and I ended up selling it to buy something with rubber tires. The car seat is great, just a bit heavy.
The car seat is light but very safe. The sun shade on the car seat and the stroller are very big and cover our baby completely which is great! The stroller is easy to maneuver and very easy to open and close. It is compact. The only thing I don't like is the size of the basket. It is so small! I can barely fit my diaper bag in it. Other than that it's a great travel system and I am happy with my purchase.