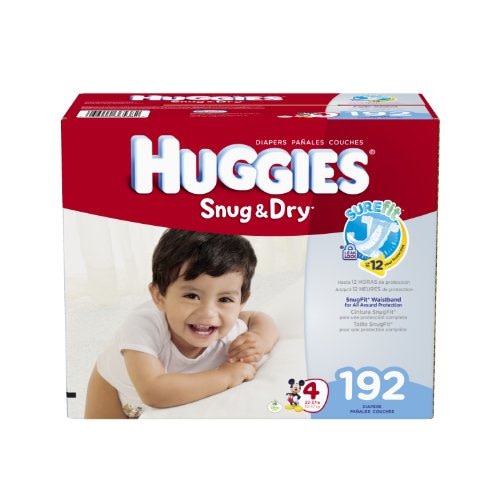 Huggies are soft, form-fitting, and great at wicking away moisture from baby's skin.
Huggies Huggies Snug & Dry Diapers
$34.39
Availability: Out of Stock
Product Details
Huggies Snug & Dry diapers have multiple layers to wick away moisture from your baby's skin, which is helpful for reducing the risk of diaper rash. They're very soft and form-fitting and some have cute Disney designs. The price is great, but they're not a particularly eco-friendly or chemical-free option. They aren't too bulky, but especially with the newer version the absorbency could be better. They have decent leak protection, but keep in mind if your baby starts leaking regularly, they are probably just ready for the next size diaper.
These diapers got enough votes from satisfied parents to win their way into our Best Disposable Diapers guide.
Specifications:
Average cost per diaper: $0.12
Triple layer moisture protection
Diaper type: Disposable
SIZES:
Newborn = 6 - 9 lbs
Size 1 = 8 - 14 lbs
Size 2 = 12 - 18 lbs
Size 3 = 16 - 28 lbs
Size 4 = 22 - 37 lbs
Size 5 = 27+ lbs
Size 6 = 35+ lb